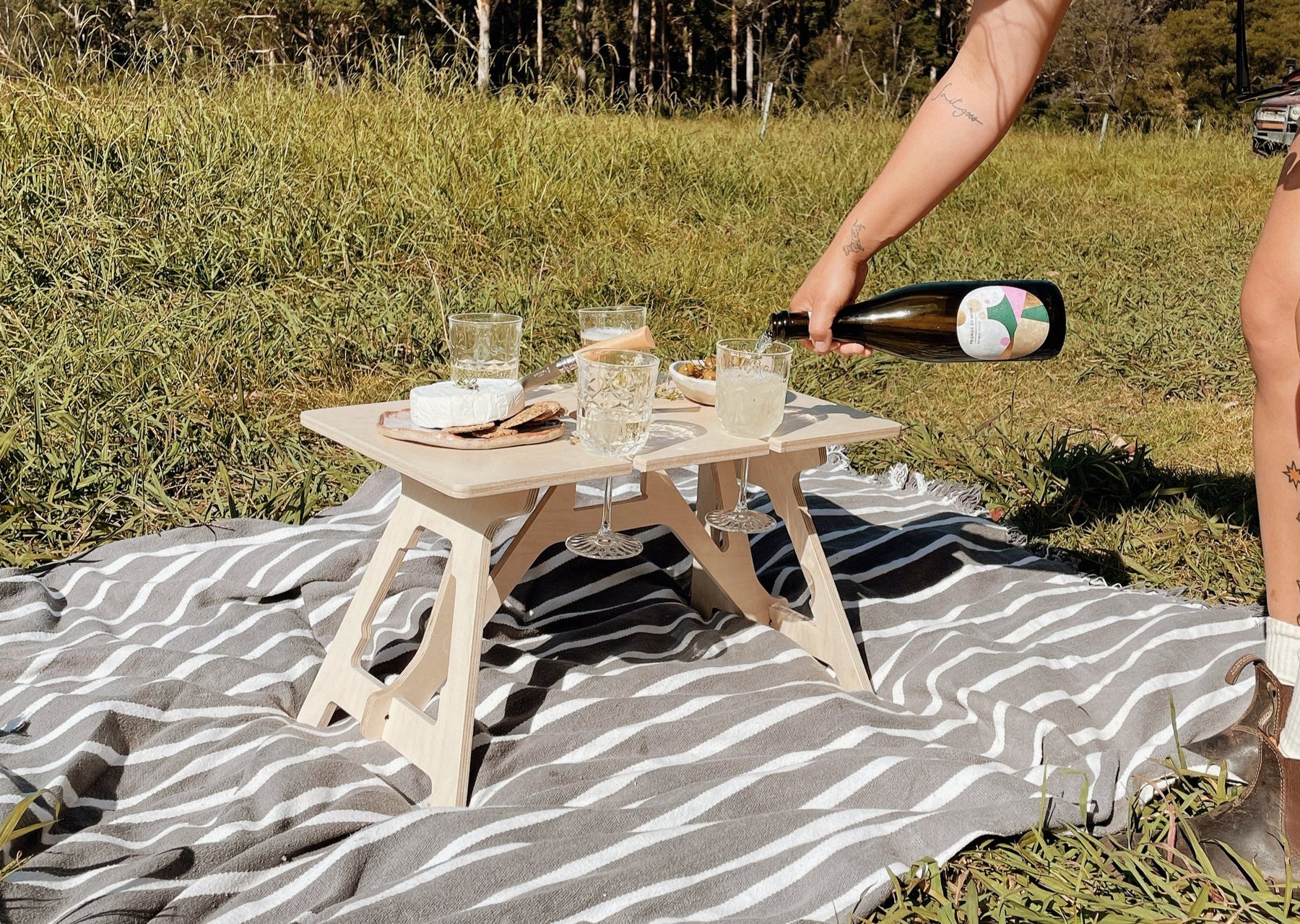 Top feeds: essentials to pack in your picnic basket this summer
It's safe to say that many, many Australians are excited to socialise. Millions of us have spent most of the year kooked-up indoors, wondering when the day is going to come that we can, at least, head down to the beach or park with some of our friends and family for a much-needed catchup, a delicious feed and some refreshing drinks to go with it! 
Here's to hoping this isn't too far away, and here's to packing your IsoKing picnic table with some of these delicious feeds to make your summer picnic the ultimate reuniting with the people we've missed most!
Sangers 
The great Aussie sanger can never be underestimated, and it's taken on a new lifeform with so many wondrous combinations available for our taste buds. Yes, what used to be a picnic basket filled with white bread, butter, ham and cheese sambos (which, of course, will always be much-beloved!), has now expanded into everything Reubened, steakatized, banh mi-esque and more. 
You can easily search the world and your local market for scrumptious fillings to chuck in the classic sanger and why not? Sure, the humble ham and cheese will always hold a special place in our hearts, but this has to be a summer of extravagance! One to show our friends and family that we missed them so dearly that we have gone all out and made jerk chicken and grilled pineapple bagels to welcome them back into our hungry hearts! 
I'd be pretty shattered if it were anything less…
Salads 
Homer was just so wrong when he said you can't make friends with salad - of course you absolutely can! Salads have come a long way since the one dimensional days of iceberg lettuce topped with a little tomato and red onion, with all manners of light, luxurious, tasty and tangy combinations possible for tantalised tastes. 
A couple of our favourites include the hearty Turkish white bean salad, prawn, mango and avo salad (an Aussie classic) and creamy Mexican potato salad complete with bacon, coriander and sour cream - so, so scrumptious.
Mini quiches 
An oldy but a delightful, granny-made-them goldy, the mini quiche continues to hold its rightful place as a favourite hand-held food at many a gathering across this wide land. But what makes them so perfect for the beach or park picnic is the their ease-of-holdability - the mini quiche is just so easy to maintain in one hand whilst enjoying a refreshing drink in the other - and if done right they are an absolute joy for the senses (that flaky crust, that mouth-watering filling - who cares if they're something out of the 1950s? They rule!).
Lamb kofta balls 
The thing that makes taking some lamb kofta along to a picnic is the ease of transport that comes with these tasty little numbers. Full of spice and juicy flavour, you can easily pack a huge portion of kofta balls into your carry pack and place them out on your picnic rug with a bit of mint and garlic yogurt and no dramas whatsoever! 
Seriously, they will be an absolute hit at your next picnic - the small yet satisfying thing to simply grab when you feel like delighting your taste buds after some time spent chin wagging.
Crispy ramen fritters 
This is one of those kind of trendy, turning naughty, packaged food into delicious snack things, but crispy ramen fritters are simply divine and perfect for your next picnic. What makes them even more tantalising is the ease of which they are produced: all you have to do is cook the noods to packet instructions, cut them up, mix 'em with veg and pop 'em on the frying pan for a few minutes - simple! 
Add a little tangy dressing and you have yourself a left-of-centre, bang on the money mini meal for your next picnic.
Tasty treats 
Where to start with tasty treats? Caramel slice? Rice bubble slice? Lamingtons? It's hard to choose which one to bring along because they are all so scrumptious! The fun about this is that you can either go with a classic pastry or treat that you've always loved making or try something new that is sure to delight your loved ones. 
There are so many options to choose from and all you have to do is give a recipe website a browse and you'll come across something you'll love to bring to your next outdoor fiesta (just make sure it won't turn in the heat - we all know how that can go).
We can't wait for this summer! 
It's been a pretty lame year for many of us, and without sounding entitled or anything, we really are waiting to be able to get back out with our mates and enjoy some beautiful sunshine. But when you do, just be sure to pack some of these tasty gems and you'll really be ramping up the fun times to come...