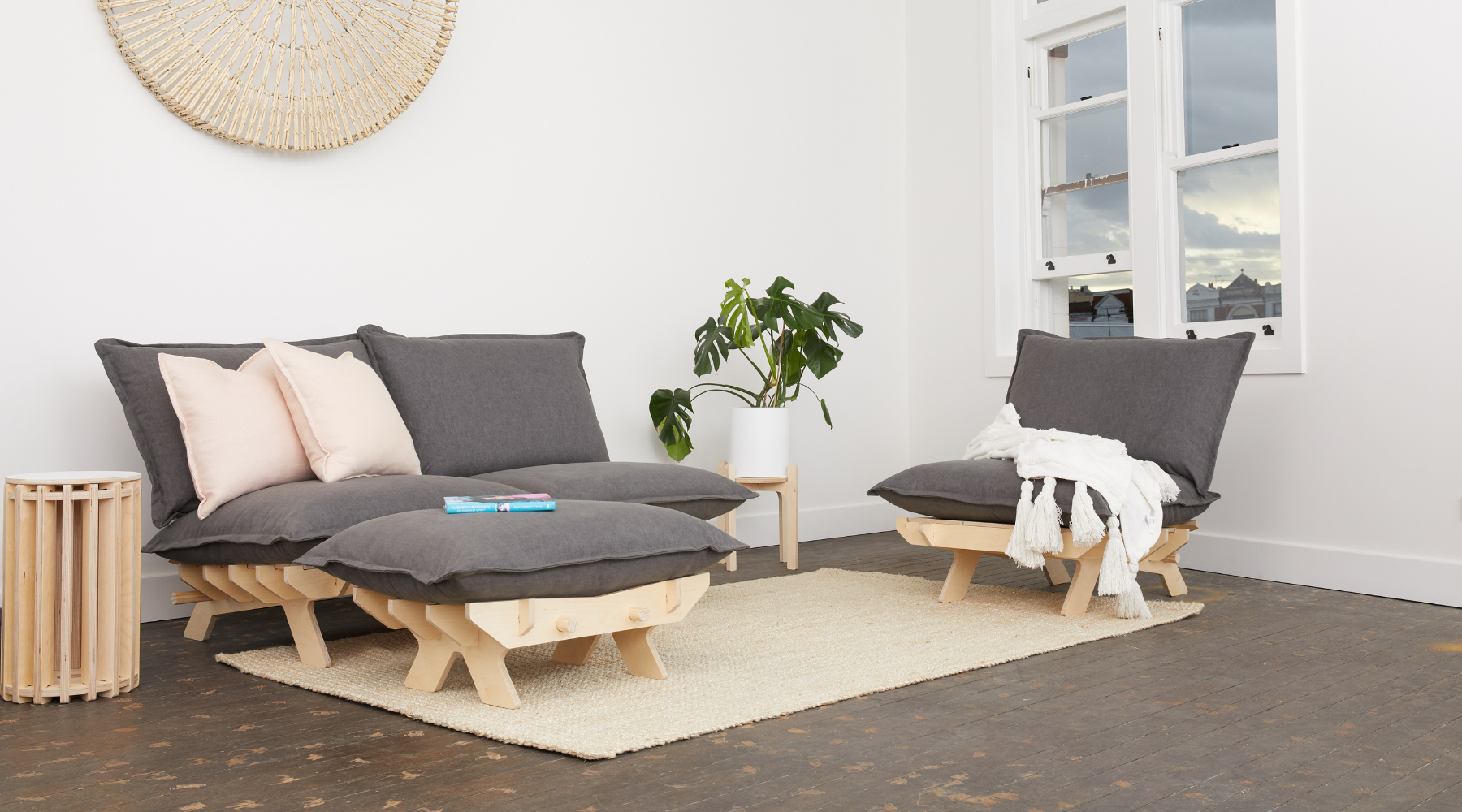 Refreshed residence: 5 ways to style up your home for 2022
If there is any year - or two years - that can be left in the doldrums of existence it is those of 2020 and 2021. If you're looking to give your home a new look to welcome in good new living for the years to come then you're probably not the only one. 
Just like cleaning your home is a great thing to do with a hangover, cleaning out all the old accessories to make way for new ones is a fabulous way to say goodbye to some of that nasty juju that has followed us for some two bloody years now! 
So, what are some of the ways you can refresh your casa in a way that welcomes in the new and says 'see ya later' to the old? 
Let's take a look at five ideas below:
Brighten the space with a new rug 
Things have become a bit, shall we say, monotonous the past couple of years. Life's monotony has only worked to make our homes monotonal, with the same old shades and hues getting us down every time we cross our carpets or stare blankly at the wall for 20 minutes or so. 
Not only can a gorgeous area rug set the chilling zone, but they can also set the colour pellet for the entire home. An inviting, well-shaded rug can easily accommodate different furniture types and blend in with different design styles and wall colours. 
There is no better way to welcome in a new start and a new year than by brightening up your space, and one of the ultimate ways to do this is via a gorgeous area rug, especially when they come in so many unique styles and shades, plus they're pretty nice to walk on.
Bring in new units 
Sick of looking at that coffee-stained desk that only has so many coffee stains because you've drank far too many cups of coffee at it trying to keep yourself awake through countless Zoom meetings that - let's face it - didn't really concern you? 
Or, are you bored of waking up next to that same bedside table, that greeted you like the bedside table from Groundhog Day (cue Sonny & Cher) every time you awoke to remember that you couldn't go to a mate's place, dine in at a cafe or even play some ball at the park? 
Then bring in new units, duh! 
Obviously, if you've found yourself tired of looking at the same drab furniture, or they have taken on a negative connotation due to the miserable times spent staring at them over the past couple of years, then it's high time you switched them up with some fresh, good vibe pieces.
Get arty 
Go on, treat yoself! If you've been looking at that same print for months now but didn't think you wanted to splurge on it then we have news for you - now is the perfect time! 
Art is one of the ultimate ways to reinvigorate a tired space, providing a fresh, creative element that will not only get you thinking but will inspire the creativity of anyone who chances upon (if they like your taste, of course…). 
So, if you've been umming and ahhing as to whether it's time to pick up that stunning original or print from some once-obscure, now-revered scoundrel then do yourself a favour - everyone has earned a little artistic self-indulgence after the past coupla years. 
Try new accessories 
Have you been spending your spare cash on vinyls instead of gigs the last two years? Or, is your growing family of house plants getting so big that it's unsafe to water them without a stand? Or, have you been dreaming of the day you can host your mates for a cocktail party at the joint you moved into mid-lockdown and now it's finally time you can? 
Either way, it's great to spruce up the home with some stunning accessories you may not have considered in the past. Think turntable stands with vinyl rack, elegant plant stands and portable bars just to name a few stylish little accessories you can install to truly amplify those cheeky hobbies you took on in the less social months of the crisis.
Change up the lighting 
You can brighten up your home or throw in some mood lighting to create a more social feel for the fun to be at your place over the coming months. After all, we can all hang out again, and why not create a super fresh entertainment zone by starting with a new lighting sitch for a new year and better times to come!