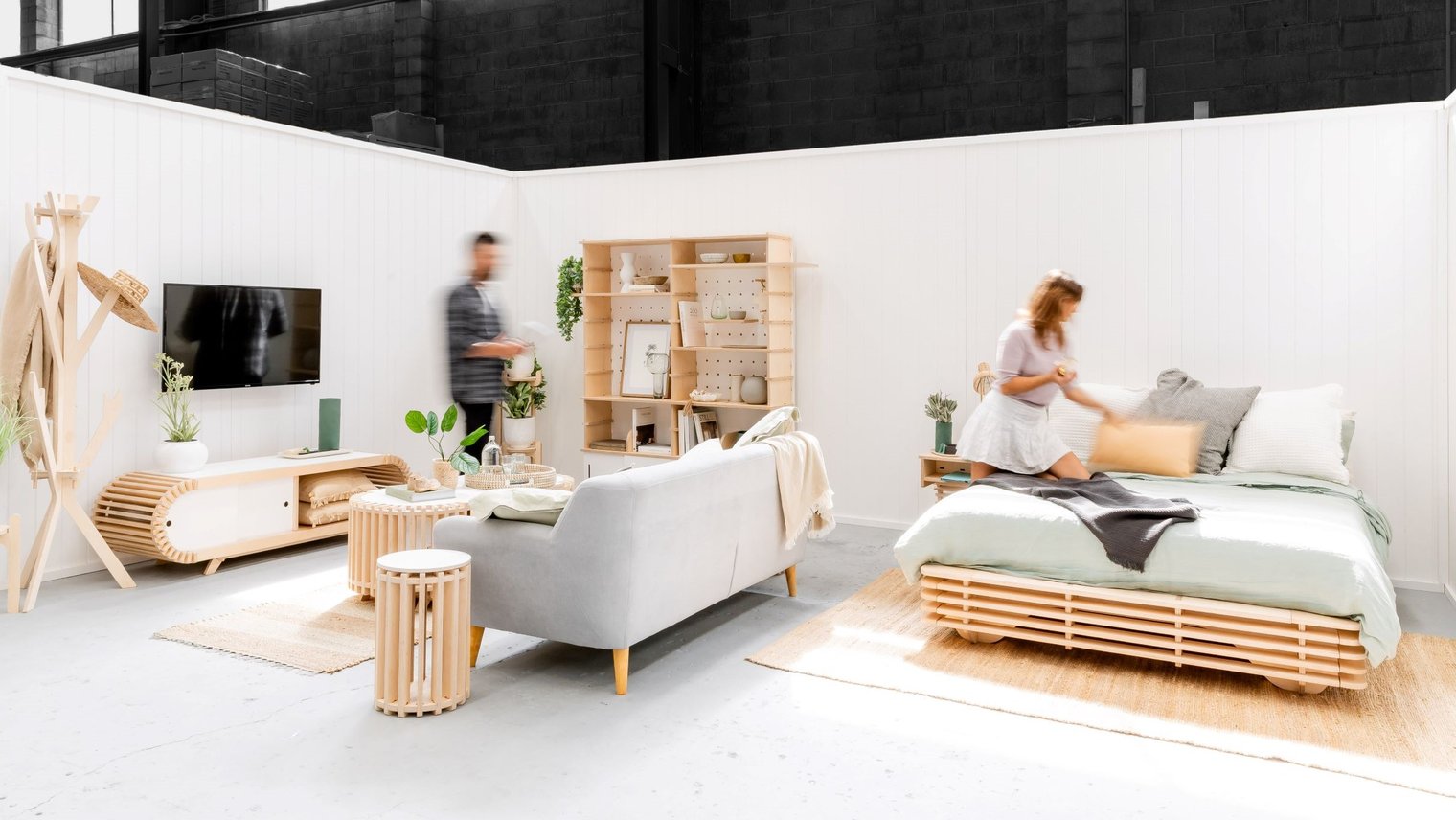 Best ideas to maximise a small space in your home
Apartments and studios are becoming increasingly popular as more people want to live near the city for a good price. But in the past year, thousands of Australian professionals have made the switch from in-office work to working from home, essentially creating a new purpose for their space without actually extending the space. 
So, this begs the question: what are some ways you can maximise a small space in your home? How can you take a small nook and turn it into a place of optimal style or efficiency? 
Let's take a look at some ideas for maximising your small space here.
Foldable furniture 
Everyone who lives in a small space will understand: you want to maximise mobility whilst having essential furniture at the ready. Unfortunately, when you have a dining area that doubles as your kitchen (which, by the way, is usually about two by three metres in size), then having a dining table as well as space to cook can prove difficult. 
This is where you pick up foldable furniture that can be easily pulled out when needed. There are many fold-upable options available, like dining tables that come out of the wall with their chairs hung above them, ready to be pulled down when it's time for breakfast, lunch, linner or dinner.
Look out for multi-purpose furniture 
Plenty of furniture out there has a second use. You can find seating areas that double as coffee tables, uber-cosy sofa beds (not like the one you slept on at your nan's), coffee tables that offer ample storage, chairs that extend to create the ultimate chilling piece, bookshelves that double as room dividers and much, much more.
Invest in modular storage solutions 
For apartments, small homes and studios without much cupboard space, modular storage units are hands down the way to go. Why? Because they allow you to decide exactly how much storage you need and where you need it. Modular unit designs often allow you to decide from a range of configurations that provide more storage, and they can be easily customised to fit your storage needs.
Buy king sized furniture 
Wait, whuuut? You're trying to optimise your small space, right? Funnily enough, king sized furniture, like beds and large sofas, actually work to make spaces seem bigger, while also providing a larger space for relaxation. Small spaces can make people feel stressed, so it's good to have large pieces that make the space seem larger when it's time to sit back and chiiill.
Mirrors make a space brighter 
Do you have a wall that has been left bare and boring? If so, why not install a full-wall mirror? Full-sized mirrors aren't only good for checking if our new pants match our shoes - they also reflect light and make a room seem bigger than it actually is.
Tuck away the kitchen island 
Ample bench space is always a worry in small kitchens, and one way to maximise your bench space is by picking up a kitchen island on wheels. They come in a range of different sizes, meaning if you have space under your current kitchen bench you can easily slide it under like a kind of kitchen babushka situation!
Pick up some nesting tables 
Coming back to the home babushka theme (which is important in space-reduced homes), why not purchase some nesting tables? These are sets that include one larger table with one or two smaller tables that slide right under them. They are perfect for increasing the amount of space exactly when you need it, as well as being easy to store away when you don't need to use them.
Install rails in the kitchen 
It may sound rather innocuous, but kitchen rails provide that extra level of storage space that other kitchen components can't. Better yet, they take up a fraction of the space of larger kitchen storage units, easily allowing you to hang your tea towels, utensils and other appliances without rummaging around the entire kitchen in a desperate bid to find them!
Install built-in shelves 
Because that giant bookcase you had in your old home might have to be left behind when moving into a smaller apartment or studio! You know why, of course - they simply take up way too much space. Instead, why not have built-in shelves installed into the walls? Not only do they look ultra elegant, they also create far more space without the need for placing clunky old decor around the home.
It's all about being creative & having fun 
If you're anything like the IsoKing team, you will see moving into a smaller space as an awesome opportunity. Here, you get creative and try out the things you think will work and what won't. There is really nothing more satisfying than seeing the awesome space you designed upon its completion, so have fun and find the things that work best for your awesome, smaller space.